Intimate wellness plays a crucial role in anyone's physical, emotional and relational wellbeing. Gentleman Health is an organization working with the same motto.
We at Gentlemen Health offer personalized and effective treatments varying from patient to patient. We believe in treating sexual problems like any other medical condition, thus optimizing sexual health and enhancing sexual relationships.
The school of thought preaching that sexual problems are something not to be discussed does not exist for us. We do not think that it is a hush-hush topic! Rather we believe in talking to the patients openly about the issue, understanding their medical history and administering proper care and attention. We offer absolutely free consultation lasting for around 15 minutes followed by a qualified screening, after which the clients must secure their appointment with a $50 setup deposit towards the session. After the session, a follow up call and session is made.
Gentlemen Health is a venture by health enthusiasts who make sure that you feel free to open up on something as sensitive as sexual health. We are a competent group of professionals having over 18 years of experience in sexual health therapy. We have successfully treated a large number of patients and feel proud having achieved something of that sort.
You may be suffering from a specific health concern or may just need a routine wellness checkup done, expert therapists at Gentlemen Health are there for you. Whether you're trying to prevent pregnancy and sexually transmitted infections or you remain constantly worried about erectile dysfunction or any other men's sexual health problem for that matter, we got you covered.
We have years of experience in treating all sorts of sexual and reproductive disorders. Gentlemen Health is known for administering holistic sexual health care and men's wellness services. We offer a wide range of services right from the prevention of impotence to recovery from inflammation due to anything. Our therapy sessions generally include total body therapy, nutrition, education for prevention and recovery disease control. We give each case the attention that it deserves!
We have a special team of doctors to attend to grave issues like prostate health, spinal/sciatic and Pelvic Tension. We are proud to claim that we are the best in the field and offer holistic nutrition consultation coupled with African-Thai stretch massage therapy. Furthermore, we are experts at providing educational training which has actually helped a lot of our patients avoid common sexual healthcare issues by introducing some changes in their lifestyle.
What do we treat?
Sports injury
Sleep deprivation
Weight anxiety
Performance anxiety
Premature ejaculation
Impotence
Erectile dysfunction
What do we specialize in?
Therapy services
Impotence/Prostate Cancer Prevention & Recovery Athletic-Thai Combo
Male Low Back/Spinal Fitness Therapy
African-Thai Athletic Stretch Therapy
Quality of sleep to restore the body
Sexual problems fall under a wide umbrella and need careful analysis and intervention. It is not something that can be brushed away as something minor as it can have a serious impact on the self-esteem of a person. Fortunately, a majority of the cases of sexual dysfunction can be treated with proper care, medication and therapy. It is recommend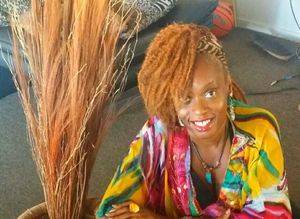 You will never be greater than the thoughts that dominate your mind -Napoleon Hill
Specializing in Pelvic Health and Fitness for Men over 50
At Gentlemen Health & Fitness we are focused and committed to human touch in the areas of: African-Thai Stretch Therapy, Nutrition & Resource services with the highest levels of customer satisfaction
Education and Memberships
Bay Area Men's Health, Alameda County Urban Male Health Initiative, American Psychology Association Men's Health Division, Men's Health Network, CCSF, CIIS, SFSI, Association of Reproductive Health Professionals, World School of Massage Holistic Healing Arts, San Mateo Men's Health Symposium, Men's Health Specialist
Licenses and Certifications
Alameda County Public Health Department
Urban Male Health Initiative community business partner
July 2013-present
Woman Business Enterprise State Certification
California Public Utilities Commission The Supplier Clearinghouse, License 10520023
May 2014 – May 2018
Small Business Enterprise/Minority Woman Own Business Department Of General Service,
License 1795236 March 2015 – March 2017
Accelerate with Google Academy
Supplier Diversity Business certification March 2015
Small Local Emerging Business Alameda County, License 15-00089
October 2015 – October 2016
Super Bowl 50 Business Connect
National Football League (NFL)Starting February 2015
GET CONFIDENT! As your partner in men's health, if you have any comments or questions, please feel free to contact 510 663-81006. We hope to Stretch & Relax you soon!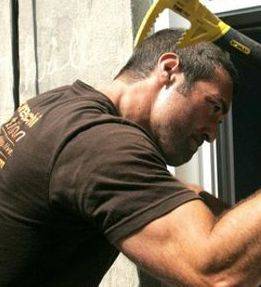 "A healthy outside starts from the inside." – Robert Urich: American film producer
THERAPY SERVICES
Diabetes/High Blood Pressure & Holistic Stretch
Free Consultation: Natural Healing Alternative and Health Insurance Education. Learn how and what questions to ask your physician to get the most out of your service. Suggestions on healthy food intake and exercise programs.
Impotence/Prostate Cancer Prevention & Recovery Athletic-Thai Combo:
2 hours Recommended first time session or 1.5 hour. Includes total body therapy, nutrition, education for prevention and recovery disease control. Sessions are not RUSHED!
Male Low Back/Spinal Fitness Therapy:60 minutes Prevention and recovery for hernia, pulled groin, and lower back pain. Benefits reproductive health in the areas of erectile dysfunction, performance anxiety, healthy communication, nutrition, blood flow circulation, inflammation reduction to increase total body performance.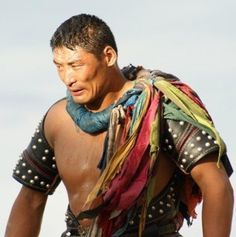 African-Thai Athletic Stretch Therapy: Approximately 90 minutes. Tribal style massage of rural villages of Thailand and the African Congo. Body to Body style stretching with intentional tension reduction in the muscles and joints. African style deep tissue and relaxation without the pain and bruises. Ideal for athletes and physical persons. Increases mobility of legs, knees, thighs, and arms for maximum results. Beneficial for spinal tension, work/sports injury, hernia, groin pain, pelvic inflammation, joints, neck, shoulders, tension, and holistic massage relaxation.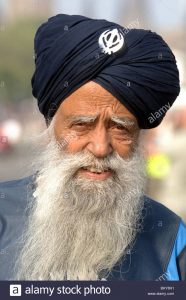 African-Thai Athletic Stretch Tantra Therapy – 2 hour Increases total body blood flow circulation for mental clarity, spine, nervous system and pelvic floor muscles while reducing pressure and tension to increase stimulation and enhancement (Psychological & Physical Health)
Schedule your session today by calling 510-663-8106 or 408-909-0291